Comicast #335 Darth Batman Hunt For Vader Beyond Wolverine
Rate, review, subscribe, and listen to our podcast on iTunes, Google Play, Stitcher, Poddirectory and Podkicker.
ALL-NEW WOLVERINE #3

4

, ARCHIE #30, BATMAN BEYOND #19, BATGIRL #22, DETECTIVE COMICS #97

9

, EXILES #

2

, FLASH #4

5

, HAL JORDAN & THE GREEN LANTERN CORPS #4

3
, HUNT FOR WOLVERINE #1

,

INVINCIBLE IRON MAN #599, MIGHTY MORPHIN POWER RANGERS ANNUAL

2018 #1,

MOON KNIGHT #194, OLD MAN

HAWKEYE

#

4

, PETER PARKER: THE SPECTACULAR SPIDER-MAN #30

3

,

STAR WARS: DARTH VADER #1

5

,

TEEN TITANS #19, THANOS ANNUAL #1,

TITANS

ANNUAL

#2
, X-MEN: BLUE #2

6
TNTM The Show
Comic
ast #33

5
Mera: Queen of Atlantis #3 $3.99
Writer: Dan Abnett
Pencils: Lan Medina
Inks: Norm Rapmund
Colors: Veronica Gandini
This issue starts with a flashback to Mera's past to when she got her first chance to prove herself on the battlefield to the man that was supposed to be her husband, and queen to. She chose to save the people of Xebel instead of following the kings orders of protecting the royal palace. This was shown to prove that Mera has always protected the people of a kingdom over the tyrants that run it. That is what shows Ocean Master her loyalty to the people of the kingdom of Atlantis and how she could be a better ruler than he was. Orm's land family shows when he's about to deliver the killing blow to Mera. They shame him, he doesn't feel ashamed. He attempts to explain himself. Everybody explains themselves. They all decide it would be best to team up but they need an army to help Atlantis so they stupidly go to the place Mera is banished from with a mortal enemy in tow, Orm, at Xebel. We'll see how things go down next issue but I don't see it going their way. I'm interested to see how and if they can make things go their way. It looks superb. The colors are strong but not overbearing. The works are done well.
Grade: STRONG BUY!!!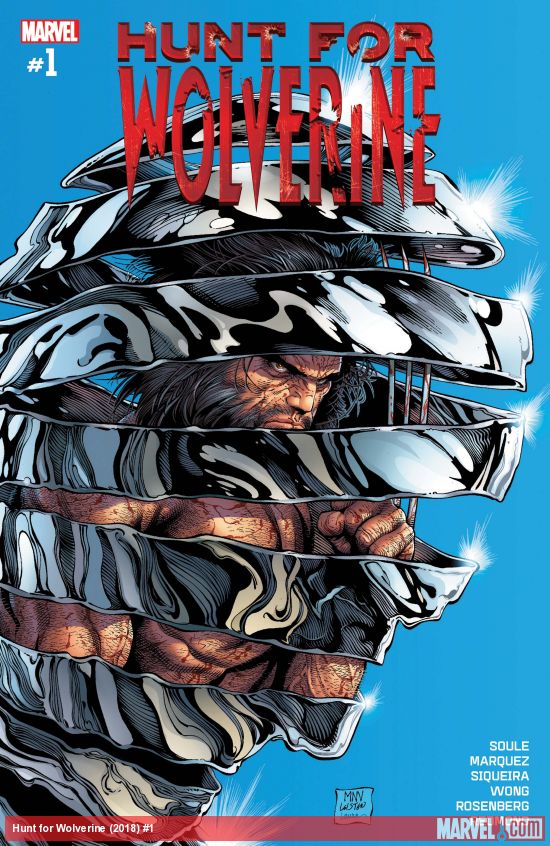 Time Stamp
Intro Song: Sushi Box by Anamanaguchi
0:01-0:35 Intro: Sponsors-Twin Suns, Age Of Comics, Gamers Anonymous, Host-JD, Pablo Gunner, April 25th comic books, Grade Scale-BUY, Skim, pass, Back 'n Bag of the Week aka BBOW, SPOILER ALERT!
0:36-16:08 Talking Nerdy: Avengers Infinity War, the second Venom trailer, Playstation plus, God Of War, Nintendo, Skyrim, Battlefront 2, Krypton, Legion, gaming
16:09-18:13 April 25th comic books, Grade Scale-BUY, Skim, pass, Back 'n Bag of the Week aka BBOW, SPOILER ALERT!
16:14-21:09 MOON KNIGHT #194
21:28-23:59 HAL JORDAN & THE GREEN LANTERN CORPS #43
24:00-26:31 ALL-NEW WOLVERINE #34
26:52-29:35 BATGIRL #22
29:36-34:33 THANOS ANNUAL #1
34:54-37:01 TEEN TITANS #19
37:02-41:28 EXILES #2
42:00-46:58 TITANS ANNUAL #2
46:59-49:36 OLD MAN HAWKEYE #4
49:50-54:13 X-MEN: BLUE #26
55:11-57:23 Commercial Break: Age Of Comics, Gamers Anonymous, Twin Suns
57:24-59:48 INVINCIBLE IRON MAN #599
59:49-1:02:36 DETECTIVE COMICS #979
1:02:37-1:05:12 PETER PARKER: THE SPECTACULAR SPIDER-MAN #303
1:04:45-1:08:20 FLASH #45
1:08:21-1:10:35 ARCHIE #30
1:10:36-1:15:07 HUNT FOR WOLVERINE #1
1:15:08-1:18:08 BATMAN BEYOND #19
1:18:09-1:21:12 STAR WARS: DARTH VADER #15
1:21:50-1:25:59 MIGHTY MORPHIN POWER RANGERS ANNUAL 2018 #1
1:26:00-1:30:55 Runner-Up & BBOW
1:30:56-1:31:06 Outro: Donate to our PayPal on tntmtheshow.com, Social Media - http://tntmtheshow.tumblr.com, instagram.com/TNTMtheshow, www.facebook.com/TNTMtheshow, twitter.com/TNTMtheshow, send your questions & Dick(Grayson) pics to TNTMtheshow@gmail.com, you can find us on Stitcher, iTunes, Podirrectory, https://m.youtube.com/c/tntmtheshow
Outro Song: Cheap Shop