Comicast #313 Renew Your Dick Clock
JD & Pablo Gunner divulge the November 22 comic books. Pablo & JD chat about Thor: Ragnarok, Punisher, Marvel's Runaways, Bendis, Mass Effect: Andromeda, Battlefront 2, y mas. JD & Gunner agree on a Runner-Up but are split on the Back 'n Bag Of the Week. Find out what grades we give the books and why.
Rate, review, subscribe, and listen to our podcast on iTunes, Google Play, Stitcher, Poddirectory and Podkicker.
ACTION COMICS #992, ALL-NEW WOLVERINE #27, AMAZING SPIDER-MAN: RENEW YOUR VOWS #13, BATMAN BEYOND #14, CABLE #151, CAPTAIN MARVEL #126, DOOMSDAY CLOCK #1, DETECTIVE COMICS #969, FLASH #35, GENERATION X #9, INVINCIBLE IRON MAN #594, LUKE CAGE #167, MIGHTY MORPHIN POWER RANGERS #21, NIGHTWING: THE NEW ORDER #4, STAR WARS #39, TEENAGE MUTANT NINJA TURTLES: UNIVERSE #16, TEEN TITANS #14, THANOS #13, X-MEN:

GOLD

#16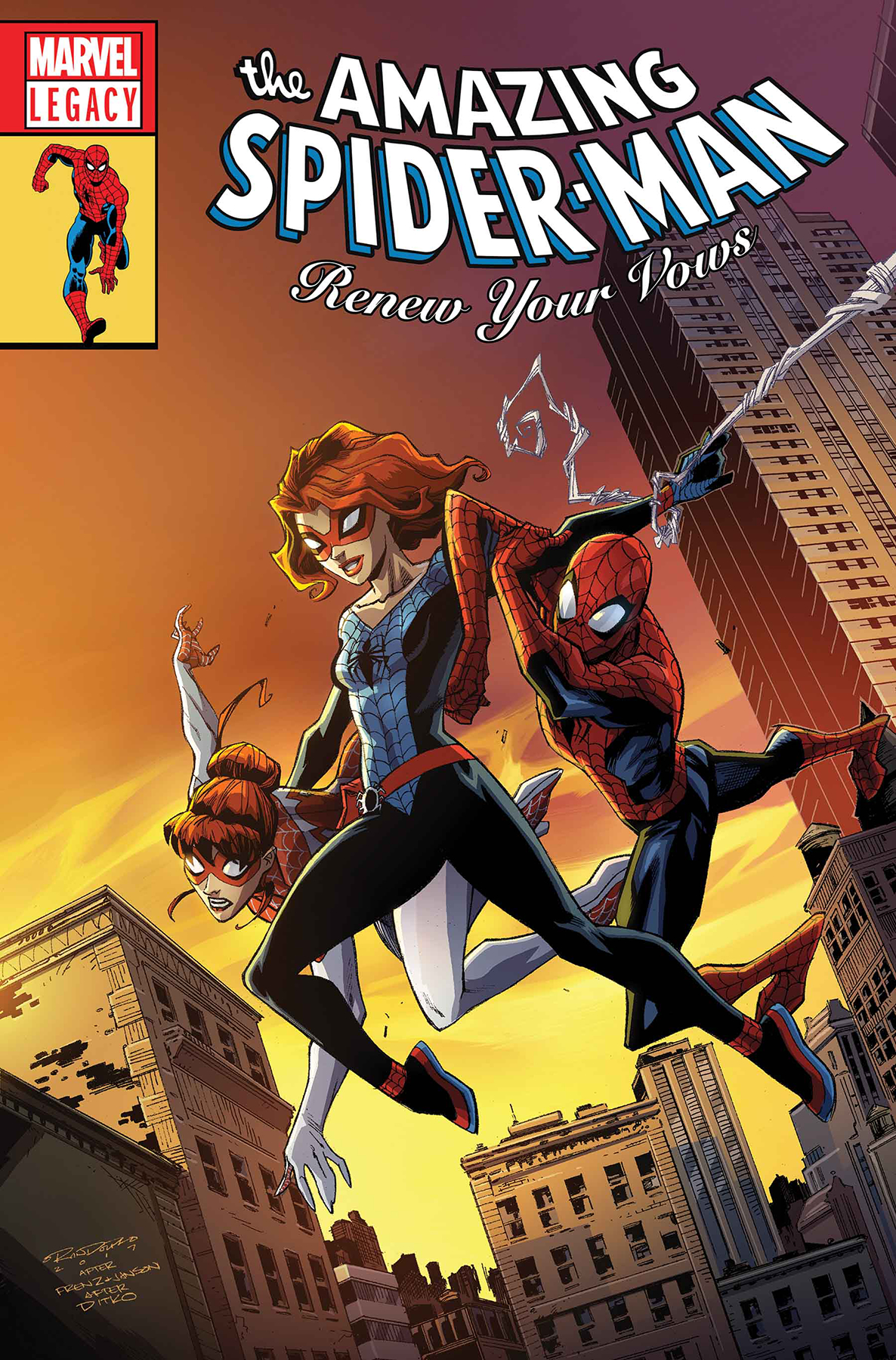 Intro Song:

Sushi Box by Anamanaguchi
0:01-0:42 Intro: Sponsors-Twin
Suns, Age Of Comics, Gamers Anonymous, Host-JD, Pablo Gunner, November 22nd
comic books
0:43-15:13 Talking Nerdy: Thor: Ragnarok, Punisher, Arrowverse. Marvel's Runaways, Mass Effect: Andromeda, Battlefront 2, Dragonball Xenoverse, Infinity War trailer announcement, Bendis
15:14-16:56 November 22nd

comics,

free digital comic codes, Grade Scale-BUY, Skim, pass, Back 'n Bag of the Week aka BBOW, SPOILER ALERT!
15:57-19:38 DOOMSDAY CLOCK #1
19:39-20:12 BEFORE WATCHMEN
20:13-20:39 DOOMSDAY CLOCK #1
20:40-23:53 NIGHTWING: THE NEW ORDER #4
23:54-26:50 GENERATION X #9
27:12-30:56 AMAZING SPIDER-MAN: RENEW YOUR VOWS #13
31:24-34:03 THANOS #13
34:23-39:02 BATMAN BEYOND #14
39:20-43:16 TEEN TITANS #14
43:33-46:06 TEENAGE MUTANT NINJA TURTLES: UNIVERSE #16
46:07-48:38 X-MEN: GOLD #16
48:42-51:37 MIGHTY MORPHIN POWER RANGERS #21
51:38-53:38 Commercial Break: Sponsors
53:57-57:29 ALL-NEW WOLVERINE #27
57:50-1:01:24 FLASH #35
1:01:25-1:03:52 STAR WARS #39
1:03:53-1:06:27 CAPTAIN MARVEL #126
1:06:56-1:09:13 CABLE #151
1:09:14-1:11:04 LUKE CAGE #167
1:11:26-1:14:54 INVINCIBLE IRON MAN #594
1:15:10-1:18:06 DETECTIVE COMICS #969
1:18:07-1:24:08 ACTION COMICS #992
1:24:09-1:27:38 Runner-Up & BBOW
1:27:39-1:32:05 TNTM Update
1:32:06-1:36:52 Captain America Trivia