TNTM Comicast #301 Lady KAPOW Wars
JD & Pablo Gunner review the comics for the week August 30th. Pablo only read half the books but JD picked up the slack. JD announces his Runner-Up and BBOW. Find out what grades they gave the comics and why. They also talked about Defenders, John Wick Chapter 2, The Hitman's Bodyguard, Flash Season 3, Inhumans, mention the PS+ & XBLG games of September, y mas.
Rate, review, subscribe, and listen to our podcast on iTunes, Google Play, Stitcher, Poddirectory and Podkicker.
ALL-STAR BATMAN #13, BLACK PANTHER & THE CREW #6, GENERATIONS: HAWKEYE #1, GO GO POWER RANGERS #2, INFAMOUS IRON MAN #11, JEAN GREY #6, LADY MECHANIKA: THE CLOCKWORK ASSASSIN #2, ROBOTECH #2, PAKLIS #4, SPIDER-GWEN #23, STAR WARS #35, STAR WARS: JEDI OF THE REPUBLIC - MACE WINDU #1, TEENAGE MUTANT NINJA TURTLES: DIMENSION X #5 THANOS #10, X-MEN: BLUE #10
Teenage Mutant Ninja Turtles: Dimension X #5 $3.99
Story: Devin Grayson
Art: Craig Rousseau
Colors: Leonardo Ito
This one starts off differently by having Krangs assassin, Hakk-R, bears the turtles to the punch. In other words he gets to the witness first. To the best of his knowledge he destroys them. Little does he know there is a mutated plant that is not connected like the rest of the planet. This mutated plant is convinced by the turtles to go with them. For this victory proves knowledge is power and mutants stick together. The art is consistent with the other books for the most part but slightly different enough to differentiate it from the others. The biggest fault was that the colors were inconsistent and therefore confusing at times. There was a little action but not much. As mentioned this was more of a win through verbal and mental manners. It was enjoyable but nothing extraordinary.
Grade: BUY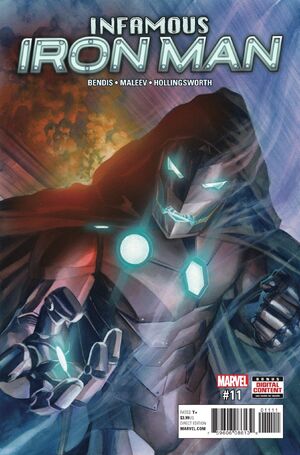 Infamous Iron Man #11 $3.99
Writer: Brian Michael Bendis
Artist: Alex Maleev
Color Artist: Matt Hollingsworth
This book is getting to be quite repetitive and therefore a little stale. This issue does its damnedest to change that by throwing in Doctor Strange and revealing who this faux Reed Richards is. Victor Von Doom has turned himself in again. Sharon Carter call Doctor Strange for assistance. Victor and Stephen have a mystical chat about Dooms mommy. Then Reed arrives to reveal himself as none other than the devil himself. It was pretty wicked. Strange added much needed humor and light to this book. The villain made me realize why Doom is so scared. I am reinvigorated to read this title especially the next issue. It looks absolutely amazing and terribly terrifying when it needs to be. The coloring, shading, inking, and penciling are so on point it's ridiculous.
Grade: STRONG BUY
Robotech #2 $3.99
Script: Brian Wood
Art: Marco Turini
Colors: Marko Lesko
They have a nice written recap at the beginning. Then it gets right back into it where it left off. Things are tense as Rick & Lynn face off against a giant alien man in a robotech they don't know how to fully operate. Ricks brother comes to his aid.
The general figures out the aliens game and makes a tough call. It's super awesome, really intense, and looks fantastic. It's dark and gritty in style yet bright in colorful in tone. It's the perfect mix. I can't wait to read more.
Grade: STRONG BUY(Contender)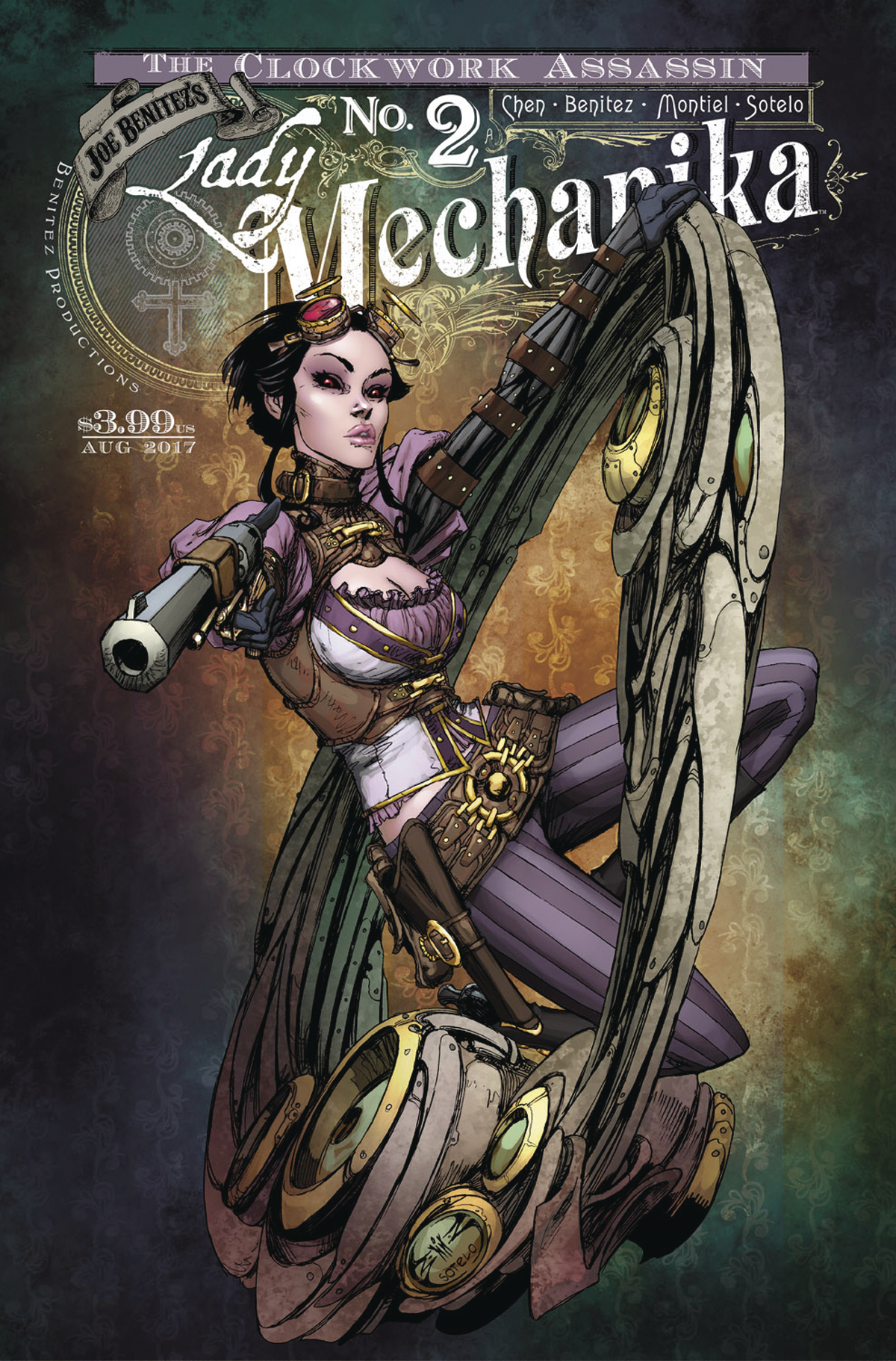 Intro Song:

Sushi Box by Anamanaguchi
0:01-4:50 Intro: Sponsors-Twin

Suns, Age Of Comics, Gamers Anonymous, Host-Pablo Gunner, JD, August

30th comics,

free digital comic codes, Grade Scale-BUY, Skim, pass, Back 'n Bag of the Week aka BBOW, SPOILER ALERT!
4:51-7:06 SPIDER-GWEN #23
7:33-10:41 GENERATIONS: HAWKEYE #1
11:00-13:30 LADY MECHANIKA: THE CLOCKWORK ASSASSIN #2
13:31-16:28 STAR WARS: JEDI OF THE REPUBLIC - MACE WINDU #1
17:00-19:16 X-MEN: BLUE #10
19:40-21:17 ALL-STAR BATMAN #13
21:18-24:48 Commercial Break: Santa Fe Comic Con 2017
24:49-27:22 GO GO POWER RANGERS #2
27:23-29:26 THANOS #10
29:56-32:52 BLACK PANTHER & THE CREW #6
33:20-36:52 JEAN GREY #6
36:53-38:50 PAKLIS #4
38:51-41:00 STAR WARS #35
41:00-43:23 Runner-Up & BBOW
43:24-58:33 Talking Nerdy:
Xbox Live Gold games & PlayStation Plus games, John Wick Chapter 2, Hitman's Bodyguard,
The Defenders, Flash Season 3, Inhumans, X-Men